To see, To do
Cirques de Gavarnie, Troumouse and Estaubé 
The Cirque de Gavarnie is the most well-known, with its 6.5 kms diameter and its 1500m rock face. And at its heart, the largest waterfall in Europe. (427m). It is also the only Cirque which can be visited all year round
Even as impressive is the Cirque de Troumouse, less vertical, although it's 11 kms in diameter
Finally, essentially savage, the Cirque d'Estaubé offers the most beautiful itinerary for climbing the Mont Perdu
Walks & hiking
Discover the mountain with its landscapes and shades of light. Each hike, each path is an invitation pour all. An adventure always unique.
One of the main advantages of Cirque country is its accessibility. Indeed, these magical spots of high mountains are served by roads going into the heart of the area, therefore allowing all the family to discover a site rich and accessible. 
Therefore, the Cirques of Gavarnie et Troumouse are both easy to negotiate for the family.
It takes a 2h round trip to discover these two exceptional sites. 
Thus, it's the occasion to see these magical landscapes during a well-earned picnic 
Finally, essentially wild, the Cirque d'Estaubé offers most lovely itinerary when climbing the Mont-Perdu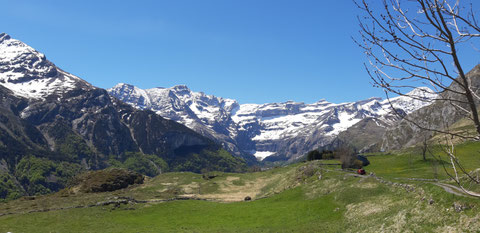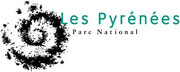 pyrenean national park
created in 1967, the pyrenean national park aims towards a harmonious development of our villages. , Respectful of the nature and the mountains but also of the lofe of those livng off the land. It shelters fauna  and Flora extremely, rich , fragile and well preserved.
The Village of Gavarnie Gèdre are situated right in the heart of Pyrenean national park and are two emblematic communes. 
Leisure Center
Outdoor swimming pool
Open July to August

Two outside pools facing south, with one especially for children

Toboggan and picnic area

05 62 92 49 61
Ice rink 
Indoor ice rink, with natural ice. Open all year round:

05 62 92 49 61
 Climbing hall
350sqm of climbing wall. Over 18m high. 15 roped lines for 45 passages and for all ages.

Possibility to bring you own equipment for experienced climbers. Basic equipment on site. Two rental shops in Gavarnie

2h initiation with a guide, equipment supplied. 

05 62 92 35 25
Bobsleigh
You like winter sports and slides, you like thrills? Comme and hurtle down our bobsleigh track. Individual bobsleighs, 700m descent with 8 bends. Free for the -6yrs, accompanied by an adult

Open during school holidays.

05 62 92 48 54
City Stade
near to The swimming pool and Ice Rink
Sports activities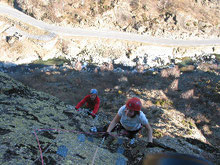 Via ferrata (from the Latin "metal track") is a sports itinerary situated on a rocky mountain face. Equipped with the necessary materiel (cables, ladders, ramps…) to help progress to optimize security of the tourists. The Via ferrat is an intermediate circuit between hiking and rock climbing. 
Canyoning; is a water sport which consists of going down river using a succession of jumps and toboggans. Certain waterfalls need to be abseiled. If you like water sports and thrills, don't hesitate, this activity is for you!
Climbing; artificial climbing wall or rock face, several sites are on offer, if you are either an experienced climber or a novice. For an initiation or to improve, alone or under the guidance or a professional, you'll find what you're looking for 
Culture & heritage: Millaris museum, Chapel of Héas, the Gedre-Dessus mill, Gavarnie church, the Pyreneistes cemetery; the Pragneres hydroelectric plant. discover des exceptional cultural sites.